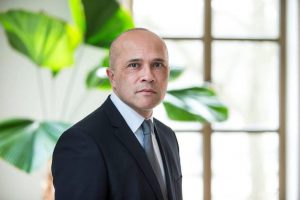 Interview with Roger Peverelli, Co-Founder of The DIA Community, and author of the DIA White Paper "The Four Post-Covid Trends Insurers Should Tap Into". 
Digital Insurance Agenda will particapate in Insurance World Challenges 2020
1.- Can covid19 affect our consumption habits? 
"Definitely! In so many ways.
First, the current pandemic enhances the overall concern for personal health and wellbeing. It will make more consumers more aware of the importance of adequate life and health insurance plans. The volumes in health and life insurance are likely to grow in the next few years.
Second, think of the impending economic crisis. Deep economic shocks and unemployment are normally accompanied by financial uncertainty, less consumer confidence, and a shift away from spending. In uncertain times consumers are looking for simple and affordable products and services.
Third, covid has the potential to create more permanent changes in customer perceptions and behaviour. Having to stay at home and to do virtually everything online put the already ongoing shift to digital on fast-forward."
2.- How can we lead a healthy life, without danger of contagion?
"It will take a while before a vaccine is developed and everyone is vaccinated. Instead of simply waiting for that to happen, efforts can already be made to prevent contamination and to promote a healthier lifestyle. By eating better and exercising more you become more resilient. Former boxer and three-time Olympic medalist Arnold Vanderlyde, who also promotes sports as a way to reduce the effect of the virus, uses the following boxing metaphor: The more you move, the less likely you are to get hit'
Insurers should play an active role in promoting a healthier lifestyle by providing pro-active and preventive services beyond traditional insurance. This has been widely discussed for some time now. But now the time has come to really act upon it. The added value of an insurer is shifting from the product, covering risk when there is damage, to rendering services as a substantial part of the offering. The need in the health vertical is obvious.
This would also immediately increase the social impact. DIA Amsterdam 2020, end of October, will feature quite a few health related insurtechs that help insurers with this."
"Insurers should play an active role in promoting a healthier lifestyle by providing pro-active and preventive services beyond traditional insurance"
3.- Does the digital transformation in the insurance industry going to accelerate after covid19? 
"Consumers now experienced the convenience of mobile and online services even more. They will increasingly reach out to their current providers to meet their needs digitally. And if that doesn't work, they will turn to another supplier that does a better job. A lot of insurers found out the hard way. When governments put a halt to face2face meetings, the sales of traditional insurers, brokers and agents collapsed.
Being digital is paramount. More and more insurance executives are realising this. The current crisis is a wake-up call to many. They see the strategic importance and there is a clear sense of urgency. Simple digital products, online services and customer experiences, delivered at lower cost; becoming more connected and agile – they have become essential for continued growth. For many also essential for survival. It is no longer an option to press the snooze button once again. This will also lead to an energising quicker adoption of new technologies and a bigger role for insurtechs that enable the acceleration of digital transformation and innovation – since the time frames to achieve this have been compressed. The line-up of DIA Amsterdam will include a wide range of enablers, covering all stages of the primary process."
4.- Is teleworking going to be normalized in the secure sector? 
"We believe so. The pandemic could permanently shift working patterns. Millions of people now got the chance to experience days without long commutes. Until recently many companies were reluctant when it came to remote working. But even with the functions which we thought could not be performed from home earlier this year, it seemed possible a couple of months later. Before the crisis for instance, many companies assumed working from home would be completely unthinkable for call agents. Business owners and managers are discovering that solutions such as Zoom, Teams and Google Meet are adequate for a fair share of meetings and that much knowledge work can be carried out remotely. Many employees are starting to question why they had to go into the office in the first place. It looks increasingly as if the situation will not go back to how it was. At least not entirely."
5.- Are we going to need less office space? 
"Nationwide, a top 10 US insurer, announced plans to permanently work-from-home in 16 of its 20 locations. When the company was forced to transition quickly to a 98% work-from-home model it turned out it could serve their customers and partners without compromising the quality of service. Nationwide's CEO CEO Kirt Walker said that when a recovery comes, the company wants to be prepared to win business with competitively priced solutions while enhancing their resiliency and operational efficiency. So, yes, less office space needed. Probably also because, as a result of the economic crisis, the increasing number of companies will be filing for bankruptcy. In time, when new leases are renegotiated, this may lead to a drop in rental prices."
"Because of connected devices, insurers will be able to offer personalized services meeting the lifestyle needs of customers"
6.- Are we going to need better space conditioning in our homes? 
"The fact that consumers in general will be integrating all sorts of new technologies into their daily routines will have its impact on their homes as well. Homes around the world are going to become more connected and smarter in the coming years. Remote working also leads to new risks. Most people are working in environments which are simply not set up for work. Take Zoom, which became extremely popular in a short period of time but is also under attack because of security issues. According to Bitdefender the number of digital attacks in March was no less than 475 percent higher than in February. Safety and reliability are more important than ever.
Because of connected devices, insurers will be able to offer personalized services meeting the lifestyle needs of customers. The more time we spend at home, the more important such services become as an extension of home insurance. It is therefore likely that the scope of home insurance will broaden already on the short term. More and more connectivity at home and all the new data streams that come with it open up all sorts of new ways for insurers to add value. Not only using that data for more sophisticated pricing, but for instance offering new services that help customers to manage their house better and decrease the total costs of ownership. With increasing connectivity and people working more from home, also after the crisis, the importance of cyber security will further increase. Consequently, we expect new propositions combining home insurance, IoT, cyber security and services."
7.- Will telemedicine evolve in Europe to be an alternative system of medical care and with the same guarantees as face-to-face medicine?
"The lockdowns had much to do with the pressure experienced on every part of the health system. In hospitals, the occupancy rate of intensive care units has been way above 100% for months. Taking care of elderly relatives is massively impaired by the corona crisis. GPs quickly adopted online channels to avoid unnecessary movement and physical contact. They found that online appointments are more time efficient and most will continue to use online channels more than they used to. The sense of urgency for digital health solutions as well as the benefits are now clearer than ever.
Current health systems are not sustainable due to the rapidly aging population and rising healthcare costs. Connected healthcare devices allow healthcare providers as well as health insurers to extend their reach and interactions with patients. Trackers and platforms provide actionable information and insights that users can act upon. In turn, this allows a much more active role for customers within insurance products and services. The adoption of covid-tracking apps clearly show not only the consumers' need for more control and empowerment, but also the desire and readiness to take a more proactive approach themselves; in personal health and wellness in general, but also in assessing symptoms, connecting with healthcare providers and improved self-management of care.
Active participation allows customers to take more responsibility, leading to more equality in the relationship with insurers. This is a fundamental shift in the relationship and a great new perspective on innovation.
Sharing data among all stakeholders, optimal use of this data and remote patient monitoring have the potential to change the way of working entirely, keeping healthcare efficient, affordable, and accessible. The application of all sorts of connected devices, telemedicine solutions and advanced algorithms improve patient care. While also decreasing total health care costs across the health ecosystem. These applications need to be taken to the next level as well. For instance, providing home-care solutions and flexible opportunities to engage with care providers for the elderly and the individuals that live independently."