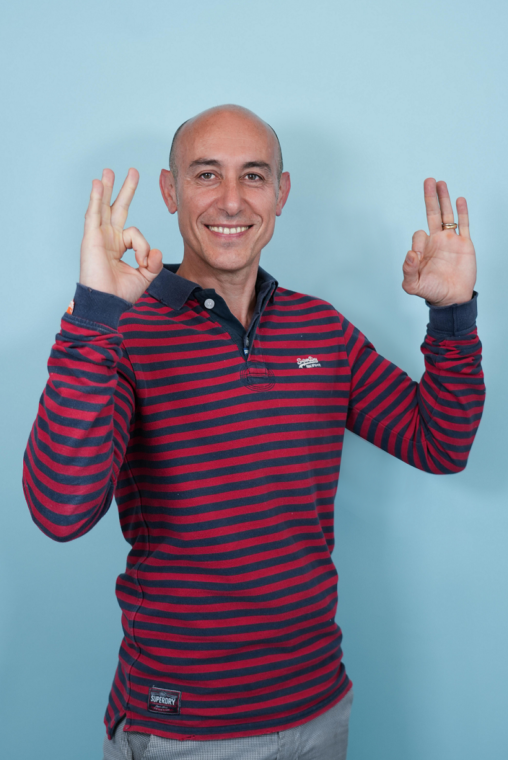 Francesco Dal Piaz, Country Manager Italia y España de Wakam, con motivo de su participación en Insurance World Challenges 2023
Wakam is a European digital insurer, providing bespoke insurance products to its distribution partners in a B2B2C white label model. It operates in a rapidly expanding B2B2C market, estimated at more than €150bn and whose potential is growing with the emergence of new uses.
Wakam is the insurance leader of this rapidly expanding market (estimated at $500 billion value in 2030), and the company has established partnerships with noninsurance companies that impact society with new usages and economic models.
These partnerships provide a convenient, friction-free user experience, where clear and transparent insurance protection is arranged in real-time – all within the website, app or in store of the brand -, and they contribute to the protection of millions of people in Europe who were previously not covered or poorly insured in their new usages and consumption.
Our role at Wakam is to make it easy for our distribution partners to work and build products with us and provide the best embedded insurance solutions to best protect their customers. Embedded insurance allows businesses to offer insurance that is perfectly aligned with their core product or service offering. The customer-centric nature of offering insurance in this way also extends to the speed at which it can be purchased, the transparency of the product offering, and the affordability of the cover.
As well as to the way in which quoting, purchasing and claims all take place seamlessly within a
businesses' online portal, app or physical store, Insurance can be embedded in a variety of ways, across almost any industry. There are three overarching models for embedding insurance – each gaining popularity as insurers and non-insurance companies increasingly work together to meet changing customer needs:
Soft embedded: In this model, customers 'opt in' to purchasing insurance that is presented to them at the Point Of Sale (POS) or a relevant point in their digital buyer journey, within the brand's customer journey and experience. This can often be as simple as selecting a tick box at the online checkout to opt in to purchasing the cover on offer. For example, car rental companies offering insurance for damage to rental vehicles or theft cover offered when purchasing a new bike.
Hard embedded: Here, insurance is automatically added as part of the sales process and customers need to actively 'opt out' of purchasing the cover if they do not want the insurance. Although this model is not allowed in the UK or France, it is used in several other EU countries. An example of hardembedded insurance is when an extended warranty is included in the purchase of an electrical appliance – and a customer may wish to opt out of paying for the protection of the warranty.
Bundled: This model takes a number of forms, but essentially involves products or services where there is no choice to opt in – or out – of the insurance protection, as it fully contained within the purchase or use of that product or service. For example: Rideshare, food delivery companies, car subscription platforms and e-scooter rental firms automatically covering drivers/ riders for personal accidents; car manufacturers including insurance coverage as part of the purchase cost of the vehicle; high-value jewelry purchases including theft cover.
Embedded insurance creates a virtuous circle of benefits for all stakeholders – customers, non-insurance companies, and insurers. Through sharing their data, each player feeds into an ecosystem that creates new opportunities for customer satisfaction and increased revenue creation.
For the customers, it provides more transparency, a more affordable and relevant cover, and a protection right away.
For businesses, it brings recurring revenue streams, a better customer loyalty
and a unique value proposition.
For insurers, it provides new distribution channel, low premium per policy and
support new trends.
With the right partner, getting set up to offer insurance can be made simple. Before you know it, you'll be bringing your highquality insurance product to market – in a cost-effective manner and with the ongoing support you need to make it a success.
Work with an agile and experienced embedded insurance provider who has the technical expertise to seamlessly deliver bespoke insurance products through APIs for your customers, build front ends and back ends, and ensure the insurance offering is set up properly and compliantly.
Work with a partner who fits with your current capabilities. For non-insurance
distributors, this often means working with a partner offering fully embedded insurance capabilities.
Work with a partner who has a culture of innovation, with a taste for continuous risk-taking. This includes learning to be audacious, curious, willing to experiment, fail and learn – fast. Also look for a partner with similar values to your own – so you bolster each other's brand identity.
Work with a supportive partner. Someone who can advise you along your journey to setting up an embedded insurance offering. Who brings strong IT capabilities, concrete knowledge of regulatory requirements, and has a robust co-creation methodology that leverages design thinking.
Insurance will increasingly be embedded – so that almost all products and experiences are sold with insurance protection as part of their core offering. In this way, customers will be more widely protected – by insurers and brands that genuinely care about their customers' experience.
Today, Wakam has achieved a great transformation by focusing on embedded insurance. Nearly 40% of its business is embedded insurance.